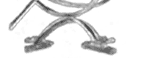 What's New?
Read's Creek Nursery is now OLD STONE LANDSCAPING and we are delighted to be working out of our LaFarge location.
BAREROOT FRUIT TREES and a good price. Available from April 24, thursdays - sundays until they're gone. Also by appt.
OVERWINTERED STOCK - nice selection of trees and shrubs starting at 30% off.

Welcome to
Read's Creek Nursery!
a retail nursery in southwestern Wisconsin
Our Readstown location may be closed, but we are continuing to offer our LANDSCAPE SERVICES
Please contact us at 608-629-5553 or through this site's email address. We can set up a time to look at what we have!
Top 10 reasons why people visit Read's Creek Nursery ...
10 More than 1,000 hardy plant varieties
9 Unusual annuals, vegetables, and herbs
8 Environmentally sound growing practices
7 Experienced planting advice
6 Plant wish lists fulfilled (if we don't have it, we can get it!)
5 Helpful information on our web site
4 Site-specific plant solutions
3 Landscaping services available
2 Resource and reference library on hand

And, the number one reason ...
We'll work hard for your business!