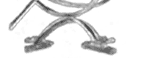 What's New?
What's new is that Read's Creek Nursery is no longer! We have closed and sold the property, and will not be operating from our Readstown location this year.
However, we do have a significant amount of wintered over stock that is looking to be planted. And it will be at a great price!
Please contact us at 608-629-5553 or through this site's email address. We can set up a time to look at what we have - once the mud dries up . . .

Welcome to
Read's Creek Nursery!
a retail nursery in southwestern Wisconsin
Our Readstown location may be closed, but we are continuing to offer our LANDSCAPE SERVICES
Top 10 reasons why people visit Read's Creek Nursery ...
10 More than 1,000 hardy plant varieties
9 Unusual annuals, vegetables, and herbs
8 Environmentally sound growing practices
7 Experienced planting advice
6 Plant wish lists fulfilled (if we don't have it, we can get it!)
5 Helpful information on our web site
4 Site-specific plant solutions
3 Landscaping services available
2 Resource and reference library on hand

And, the number one reason ...
We'll work hard for your business!